Do you know what an Automated External Defibrillator (AED) is?
Operation Hammond believes it's vital that everyone knows what an AED is and how simple they are to use.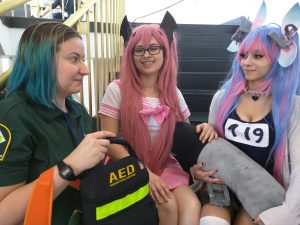 When seconds count, these life-saving machines are one of the only tools that can keep a heart beating. As the country's leading social medical charity for nerds, having these life-saving machines is vital to the safety of all people that staff and attend pop culture and nerd conventions. AEDs are truly one of the only things that bystanders and first aiders can use to save someone's life in the time of ultimate need during a cardiac arrest. As a charitable organization, we feel it is vital that everyone knows what these simple life-saving machines can do.
We at Operation Hammond carry the Defibtech LifeLine AED. This AED is unintimidating and simple for any one from a professional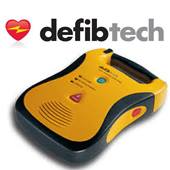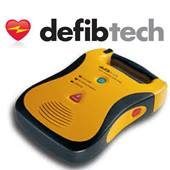 to a layperson to use. The Defibtech LifeLine AED supports the current American Heart Association and American Red Cross CPR protocol with simple easy to hear instructions. It's highly visible design, includes all mission critical features necessary to provide the most advanced treatment for Sudden Cardiac Arrest and CPR. American made and tested to military standards for vibrations and shock.  It's award winning design is compact, portable and lightweight. The LifeLine AED has won numerous awards for it's advanced and simplistic design. The LifeLine AED is the AED we deploy and purchase for all of our current and future brigades. We are proud to carry these fine AEDs at every convention and show we do.
Did you know that:
More than 350,000 Americans die each year from Sudden Cardiac Arrest.
Only 25% of Americans know what an AED is or how it is used.
Sudden Cardiac Arrest is a major public health problem and leading cause of death in the United States.
The most common cause of Sudden Cardiac Arrest is ventricular fibrillation when the heart's electrical impulses become irregular and the heart is unable to pump oxygen-rich blood through the body.
Currently, a person who suffers Sudden Cardiac Arrest in the US, outside of a hospital, has just better than a 6% chance of survival.
Once a victim has suffered a cardiac arrest, every minute that passes before returning the heart to a normal rhythm decreases the chance of survival by 10%.
The average response time for first responders once 911 is called is 8-12 minutes.
AEDs are one of the only devices that can correct a sudden cardiac arrest outside of a hospital.
Operation Hammond deploys Defibtech AEDs to every show and event we do.
Check out our Services Page to find out about our CPR and AED training programs and classes we have available, or to have us at your show, convention or event. We would like to sincerely thank Plushie Cosplay and Danny Who Cosplay for their cooperation in our AED awareness PSA photos.
AED USE SAVES LIVES!
For more info about what an AED is and how anyone can use one, please check out and download our cool infographic. Feel free to post and share this info-graphic and page.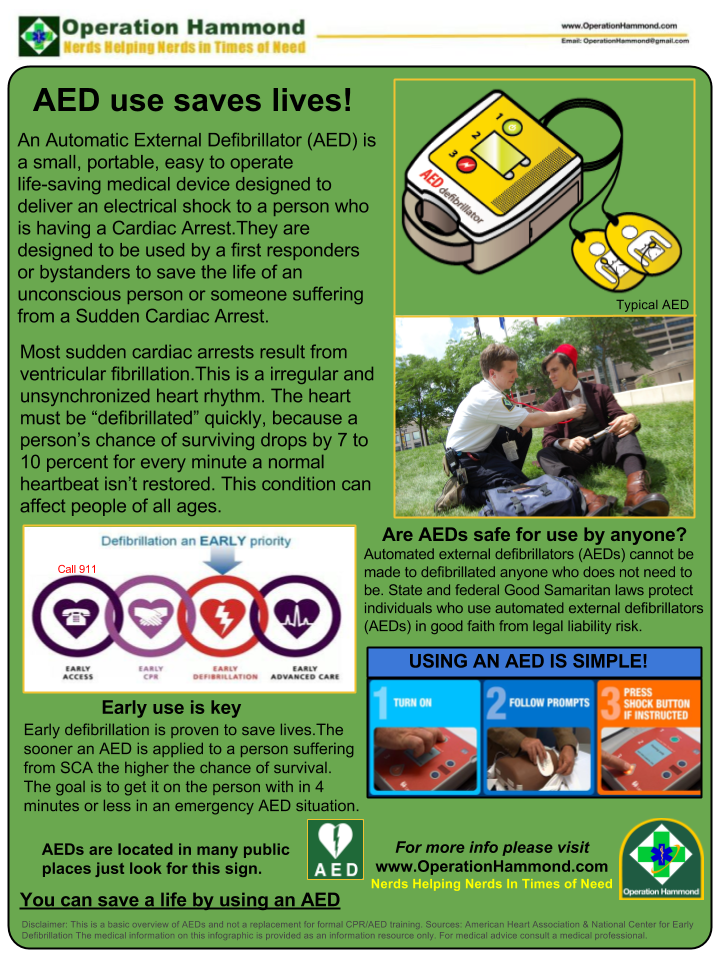 References: American Heart Association, American Red Cross, Sudden Cardiac Arrest Foundation, National Center for Early Defibrillation, Defibtech
AED PSA Info-graphic Operation Hammond. This info is a basic overview of AEDs and not a replacement for formal CPR/AED training. The information contained in the infographic and PSA is provided as an information resource. For medical advice please consult a physician or in the event of an emergency call 911 or your local emergency services number.